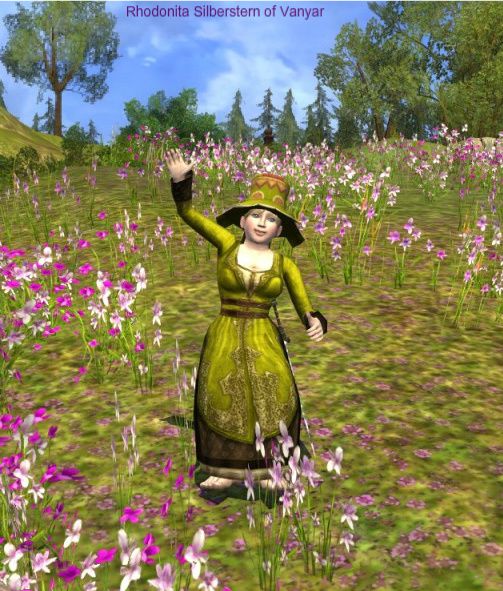 For quite some time i have been playing around with the outfit system of Lord of the Rings online, after being fascinated by this while reading other LotRo outfit-blogs, especially
Cosmetic Lotro
,
Lotro Fashion
and
Lotro Stylist
with their beautiful styles. After a while the desire arose to show my creations to other people and so this blog was born. The next post will present the outfit shown in the picture above. I play only female characters, so for the moment no male outfits will be shown here, but maybe this will change in the future :)
Some words about the person behind the screenshots:
I`m 24 years old, live in Germany and like reading and gaming. In addition to LotRo i play pen and paper role playing games so there will possibly be some posts on this topic too. I spend my time in Middle-earth on the german server Vanyar as officer and member of the kinship "Haldirs Erben"
Currently i play the following characters
Circaleth (Lvl 75 Loremaster)
Rhodonita (Lvl 75 Ministrel)
Ithildae (Lvl 28 Guardian)
Celenpeth (Lvl 21 Runekeeper)
Silithryth (Lvl 18 Captain)